Stack of Bracelets
A great way to wear your bangles...as a stack!
Seashell Bracelet
Sterling silver wire is coiled and twisted to resemble those beautiful treasures from the sea.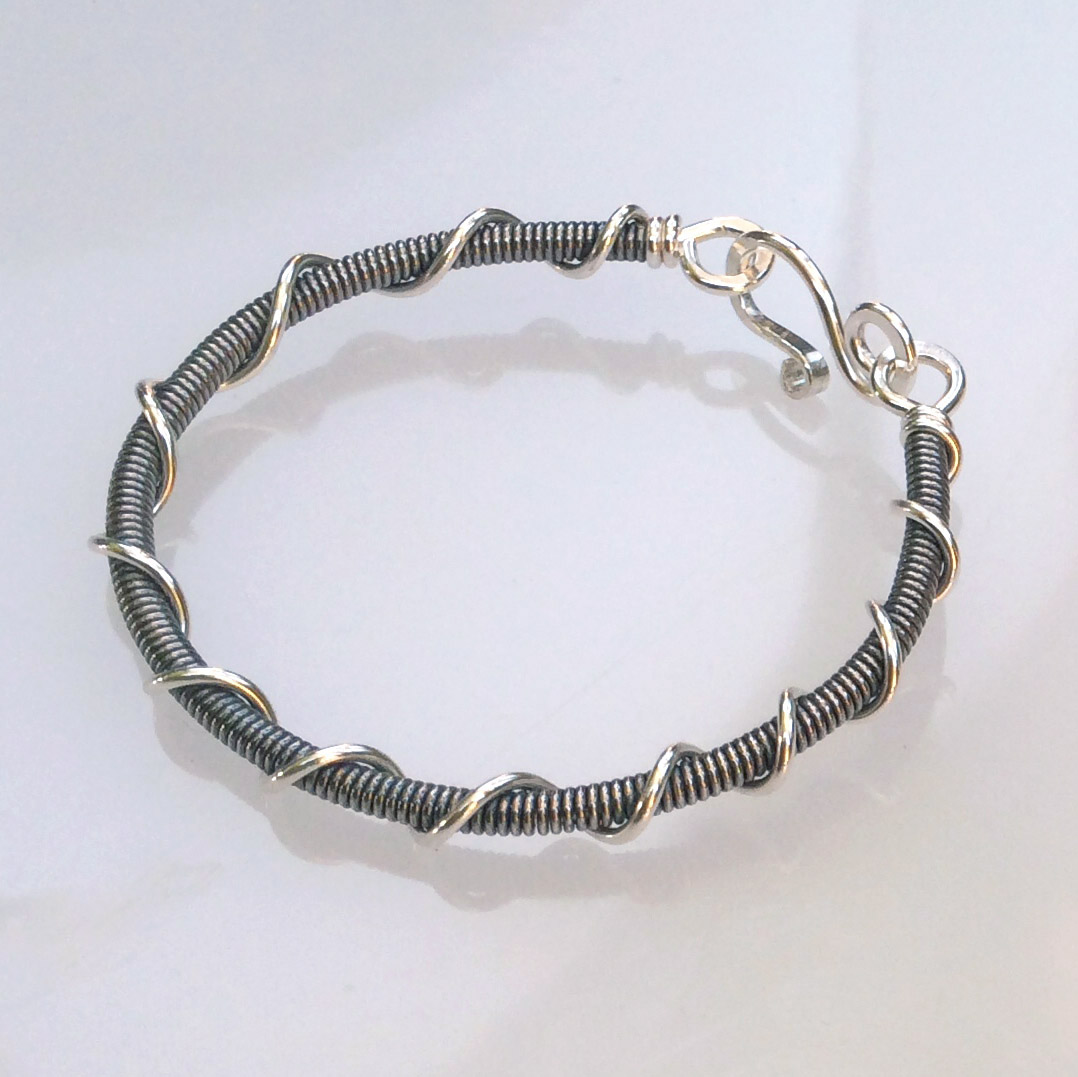 Blackened Vortex Bracelet
Stacked with the Seashell Bracelet it is a wonderful starter set!
Skinny Seashell Bracelet
A smaller more delicate Seashell Bracelet. Sorry, no longer available.
Wind on the Beach Bracelet
A variation of the Seashell Bracelet, wrapped with the wind.
Capture the Wind Bracelet
Capture the wind on your wrist with this bracelet. All sterling silver, all handmade.
Earth Bracelet
The wind, seashells, pine cones, many parts of the earth are captured in this bracelet.
Mixed Metals
14K gold filled wire and sterling silver wire are combined to create the Golden Sunset Bracelet and the Gold & Sterling Vortex Bracelet.
Golden Bracelets
14K gold filled wire is used to make these golden versions of the popular Vortex Bracelet and the Seashell Bracelet.